This article first appeared in Property24 on 03/11/2023 – Owning a home can seem daunting, especially given the current state of interest rates and inflation. View the original article.
Owning a home can seem daunting, especially given the current state of interest rates and inflation. Those who are feeling the pinch are encouraged to remember the many reasons to prefer owning to renting.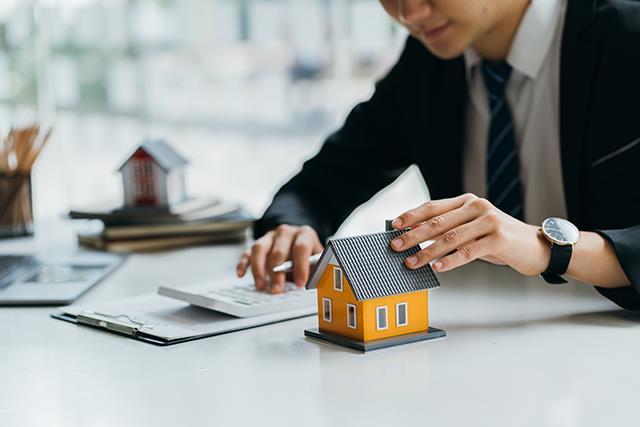 READ: The path from renting to owning: Advice for aspiring homeowners
Adrian Goslett, Regional Director and CEO of RE/MAX of Southern Africa, says that those who have entered homeownership for the first time within the last three years have had a rough introduction to what it is like to own a home.
"Interest rates do change over time, but very seldomly as dramatically as they have since the pandemic hit in 2020, ranging from the record lows of around 7% (Prime) to where they are today at around 11.75% (Prime). Typically, interest rates stay relatively stable and only move by about 0.25% up or down a few times a year. In fact, interest rates lingered around 10% (Prime) from 2016 – 2019," he notes.
When interest rates are more stable, Goslett explains that it also becomes easier to keep up with the repayments on a home loan because the repayment amount does not fluctuate too greatly each month. "While interest rates have been on a sharp incline for some time now, we are hopeful that we will soon be entering a period where interest rates will remain a bit more stable, which should make it easier for homeowners to adjust to the higher bond repayment amounts," he says.
With this in mind, homeowners are also encouraged to focus on the many benefits homeownership offer them. "When you buy a home, each monthly repayment acts as an investment towards an appreciating asset. Paying rent, on the other hand, can only be viewed as a monthly expense and will not be adding to your future wealth," says Goslett.
READ: Try Property24's list of affordability calculators and tools here.
Apart from the financial aspects of homeownership, Goslett adds that owning a home also provides you with the freedom and autonomy to make the space entirely your own. Homeowners do not have to adhere to the rules and regulations imposed by landlords and are free to make any alterations they wish.
"As a bonus, alterations can also be viewed as investments if they have the potential to increase the resale value of the home. As a homeowner, your home improvement projects can therefore be viewed as an investment rather than an expense," he notes.
Lastly, owning a home also often comes with a sense of accomplishment and can be seen as a milestone and a source of pride for many individuals and families. "Homeownership can provide a valuable asset to pass on to future generations. Beyond this, once the bond is paid off, it can provide a much more affordable living arrangement for when you reach your retirement years. If you have extra space in your home, you could even rent it out to generate additional income to supplement your income," says Goslett.
Overall, owning real estate is a great long-term investment strategy. "Although it might be tough to keep up with the bond repayments over this time, interest rates will stabilise again soon and the sacrifices you make today to help you continue to afford the home will pay off greatly in the future," he says.
Read: First-time homebuyers' fears – how to overcome them
Homeowners and buyers, how to cope with higher interest rates
While the Seeff Property Group continues to advocate strongly for lower interest rates as the higher rates are stifling the economy and property market, the reality is that the higher rate may be with us for a while longer.
While we cannot control that, making some adjustments can help consumers, homeowners and prospective buyers navigate the new market realities much better. Sellers and buyers must adjust their outlook, says Seeff. If you are selling, you may now need to relook your asking price.
If you are buying, you need to adjust to higher repayments, or you could buy for slightly less to ensure you have a financial buffer. Samuel Seeff, chairman of the Seeff Property Group says, the good news is that the banks are still lending and qualifying buyers can still find favourable terms.
Recognising the impact and making some adjustments can go a long way. Start by reviewing your budget and making adjustments. Look at where you can cut by cancelling unnecessary subscriptions and shopping around for cheaper insurance premiums.
READ: Homebuyers: 9 things no-one tells you about owning a home
You should focus on reducing your debts. Financial planners suggest paying a little extra every month on your debts, or focus on reducing high-interest debts such as credit and store cards first. This will free up cash to further reduce your debt. Do not make further debt, rather cut back on your living costs.
You could also look at accessing surplus funds in your mortgage loan. If you have an access bond, you could access any surplus funds that you have accumulated to pay off some debts. This will require a new bond to be registered which will be based on the latest value of your property.
If you are struggling to pay or are falling behind, you should look to arrange new payment plans. Debt counsellors suggest that you do not wait because it will just get worse. Rather contact the lender or retail store to make new arrangements. You should aim to avoid bad debts and a negative impact on your credit score.
READ: Homebuyers: Avoid these pitfalls by doing your financial homework
Your home is vital. Avoid financial distress on your home loan by immediately contacting your mortgage bank if you are battling to keep up with the repayments so that you can make alternative arrangements.
If you are selling for urgent financial reasons, you should be upfront with the agent so they can assist you in the best way possible.
You could also consider downgrading your property. There are many options. You may be at a life stage where you could downgrade your home and benefit from an easier lifestyle and added cash by going smaller.
Want all the latest property news and curated hot property listings sent directly to your inbox? Register for Property24's Hot Properties, Lifestyle and Weekly Property Trends newsletters or follow us on Twitter, Instagram or Facebook.